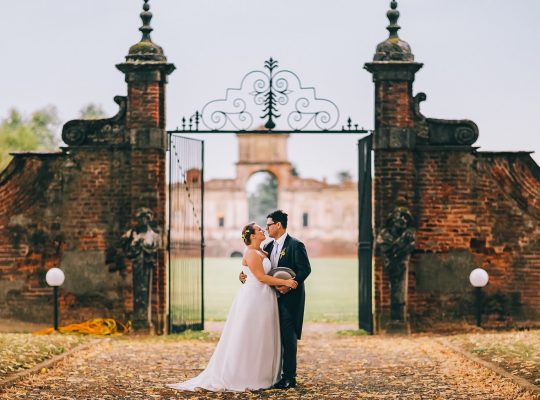 The perfect location for the most important day of your life
The Chignolo Po Castle is one of the most attractive locations in Lombardy to plan a sumptuous wedding reception. Its splendid gardens and magnificent halls provide a backdrop of breathtaking beauty against which to set your event. The property also offers numerous picturesque locations in which to hold your civil ceremony, and there is a fully-equipped catering kitchen at your disposal. The Chignolo Po Castle, known as the "Versailles of Lombardy", houses important and valuable relics of the opulent world of the Lombard and Venetian nobility. The magnificent baroque courtyard, the grand halls adorned with frescoes by the school of Tiepolo, the elegant stuccowork and decorations, and rising proudly over it all, the crowned tower, all set in the midst of gentle picturesque countryside, combine to make this complex one of Italy's most important historic residences.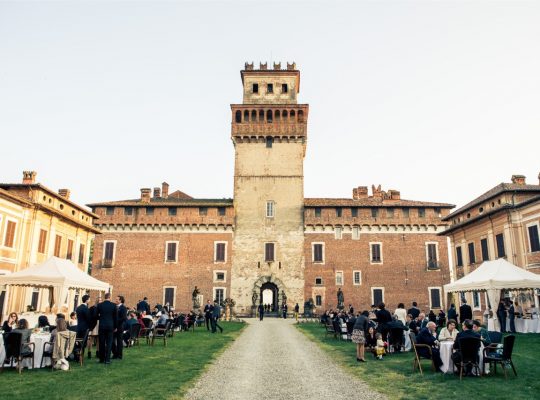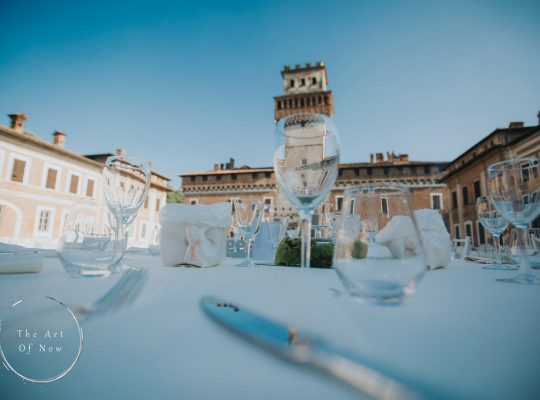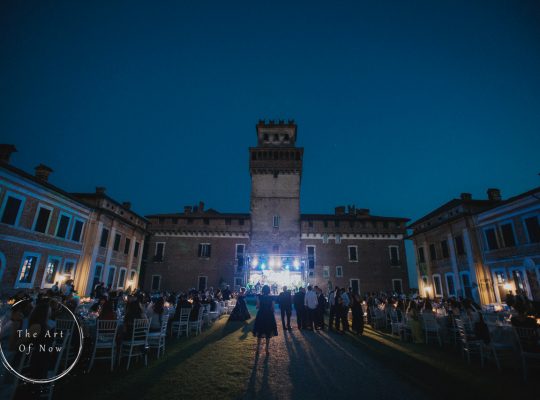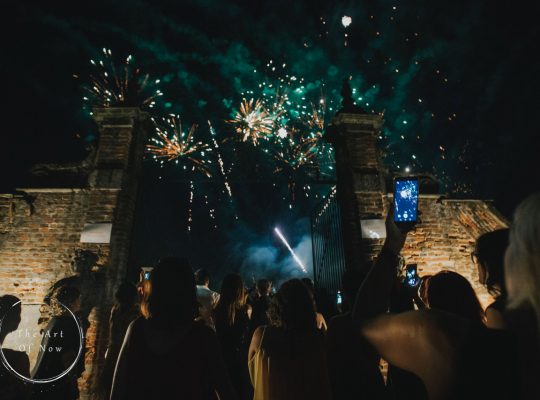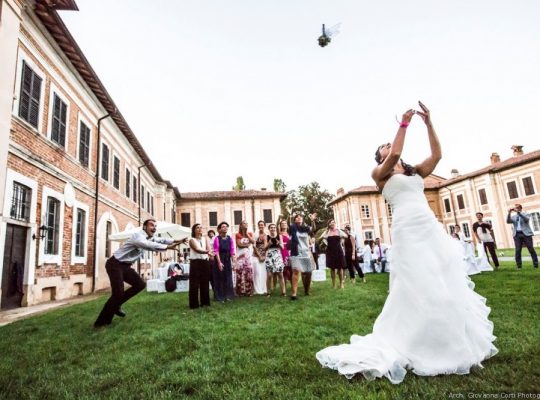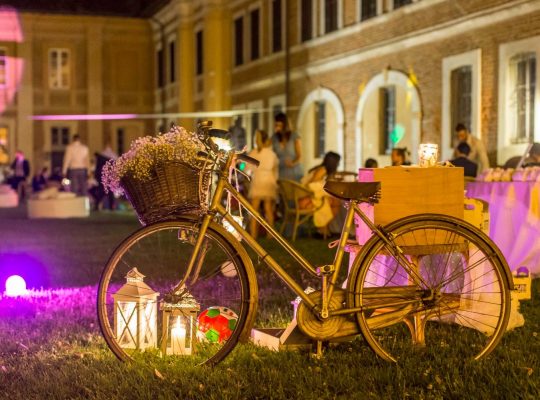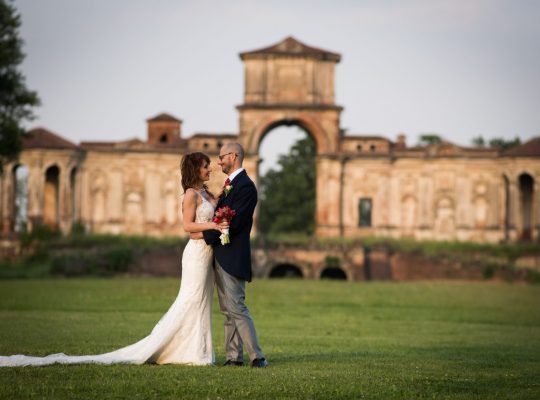 Place your trust in us to plan one of the most beautiful days of your life
Stepping inside the castle, you will be transported into a fairytale world, an unforgettable memory for your guests.

The grand spaces the castle offers allow you to host over 300 people in a single room.
The exclusivity of every event is guaranteed, regardless of the number of guests and what time you choose to begin.